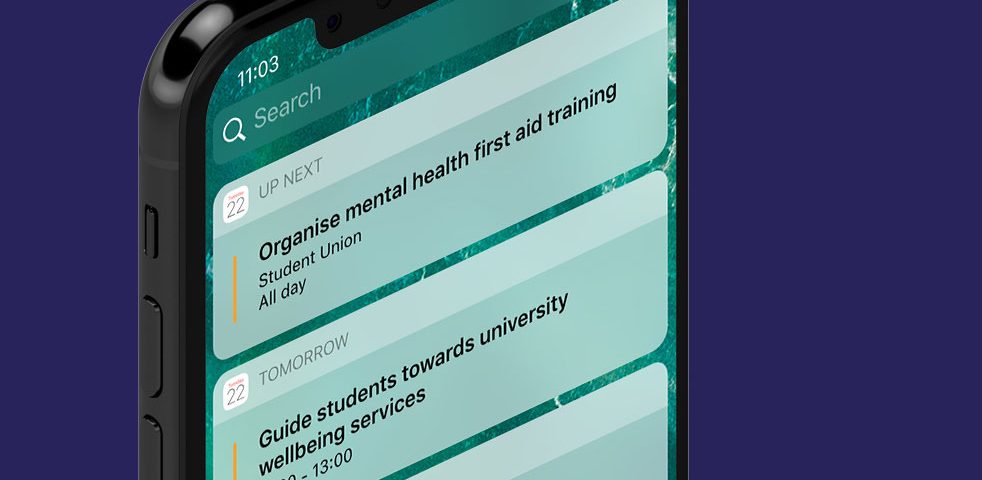 Speaking out about our mental health means we have to 'fess up' about our vulnerable side. In our culture of social and academic achievement this can feel very challenging and potentially like pressing the self-destruct button.
This is because unlike physical ill health, mental ill health still carries a powerful stigma that can feel too pervasive to counter. We've all been in situations where we've said more than we intended, whether that's with a new friend or partner or even at an interview. Once out there, we know our words can be misinterpreted or thrown back at us in a new context that we were never prepared for.
This year as we mark in full UMHD19, you have been set a real challenge to 'use your voice'. Using your voice to help remove the stigma surrounding mental health may help people who were previously too embarrassed or afraid to reach out for support and ultimately change their lives for the better.
If it's true that we are experts by experience, your blog or speech at your union, society or academic department could have real impact. If you decide to take that route, just check in with yourself and make a decision with a clear head about what you are prepared to share and what you wish to keep private. What you will answer questions on and what you won't. Prepare by reading aloud any material you are going to publish or share with others – hearing the words has a different impact to reading them on the page.
Perhaps public disclosure is not something that you're ready for, or is right or relevant for you. You can still use your voice to raise awareness that mental health is everyone's business and that watching out for friends and colleagues is a mitzvah that we can all aspire to and actively engage with.
If you're keen to learn more about how you can provide a 'first aid response' for mental health to your peers, Jami, the mental health service for the Jewish Community, offer the Higher Education Mental Health First Aid One Day course. This is specifically created for campus life, providing insight and practical information to support all members of our university communities.
Alongside this we are able to provide suicide prevention talks and educational sessions about a whole host of mental health related topics and have many online resources to help you run your own sessions.
We are also developing projects and further resources for students, so we would love to hear from you if you can help us use our collective voice to improve student mental health and wellbeing.
For more information or to get support for yourself or a friend, visit https://jamiuk.org email info@jamiuk.org or call 020 8458 2223.