Transforming student wellbeing
University can be a stressful time. The transition from adolescence through to becoming young independent adults living away from home can create a range of specific issues affecting students' mental health. With the advancement of social media, student lectures and research tools are readily accessible online, which can lead to social isolation.
Jami worked in consultation with UJS and University Jewish Chaplaincy on a pilot project in academic year 2019/20 to learn more about student wellbeing on campus.
Out of this valuable programme came Jami's student Kooth provision which provides any Jewish student across the UK and Republic of Ireland with access to high quality, free online mental health support. You can access Jami Kooth here.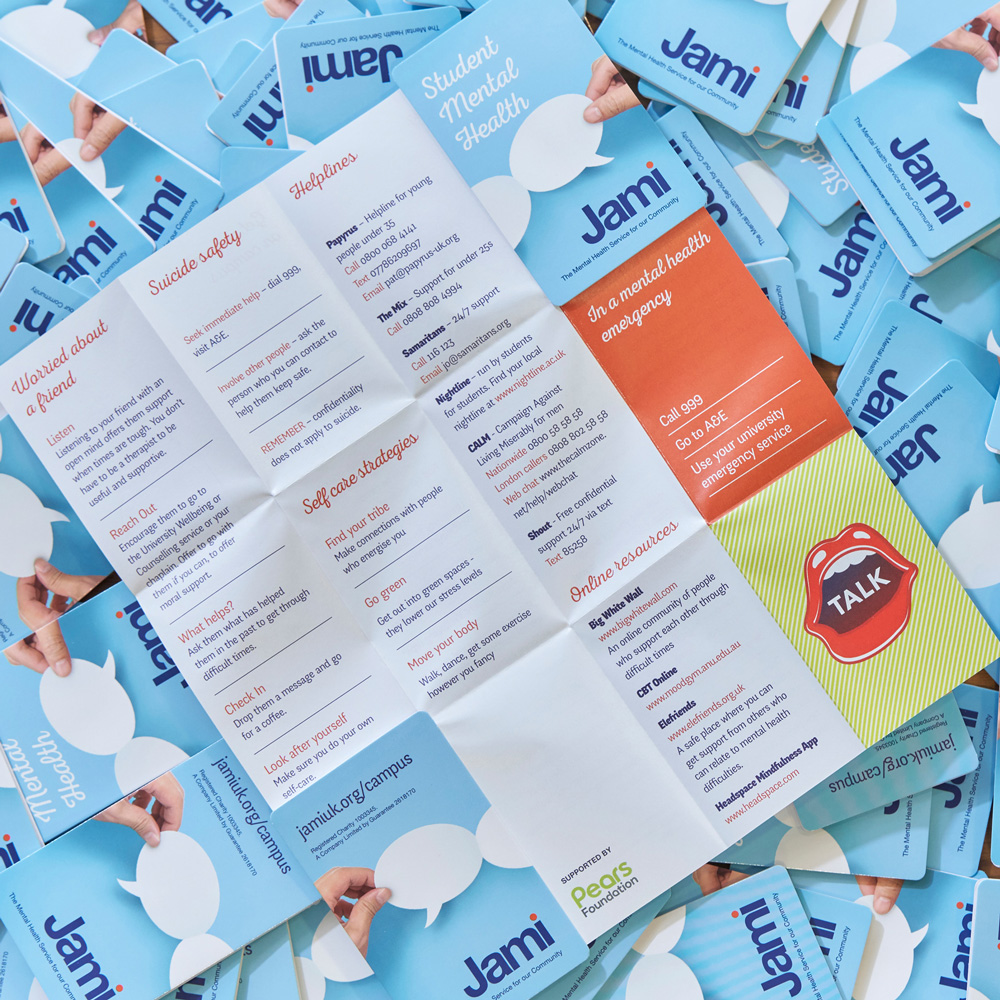 Help and tips
Download our Z-card full of resources and tips to help you whilst at University.
To order Z-cards for your J-Soc, please contact our Campus team at headroom@jamiuk.org or complete the form: