Our impact
Jami enriches and saves lives impacted by mental illness in the Jewish community.
We believe we must continue to meet the changing needs of our community and deliver on the promises that we make to those who seek our treatment, support, advice and education. Consequently, we continuously evaluate our work, listen to the views of those who use our services, and take these learnings to improve what we do and how we do it.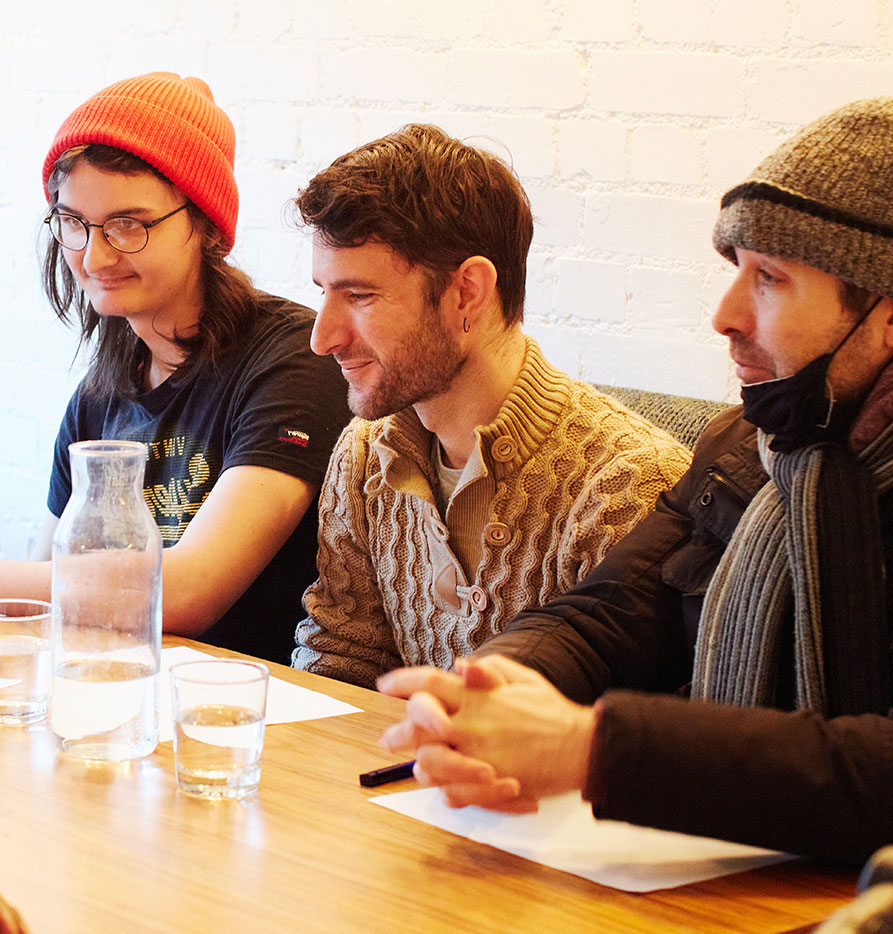 How we have been changing lives
(April 2022– March 2023)
Advice & advocacy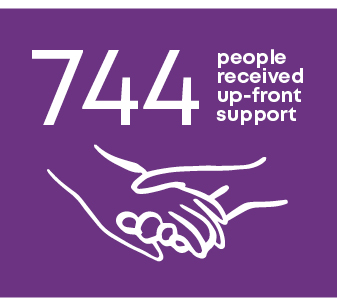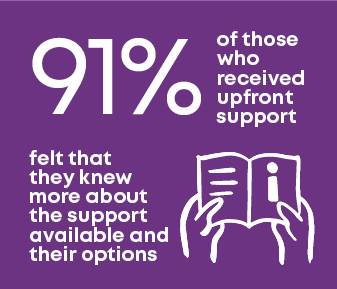 Guiding people through the challenging journey of navigating mental health services and providing emotional support and expert advice from the moment someone contacts Jami.
744 people received upfront support – 1.7 times more than the number we supported in 2021/2022
On average, we responded within four working days to people calling Jami for the first time
We responded to 26 requests for short-term advocacy and supported 16 service users with longer-term advocacy support
91% of those who received upfront support felt that they knew more about the support available and their options
Treatment & support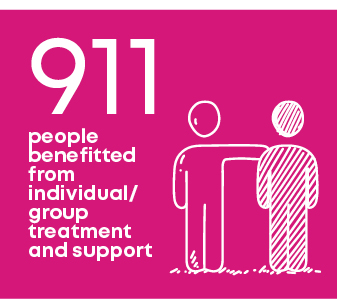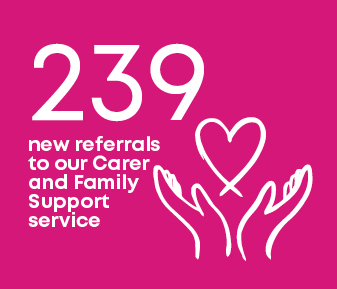 Providing professional, person-centred and peer support services, for young people and adults with mental illness as well as their families and carers.
911 people benefitted from individual/group treatment and support – on average, 400 people every month. Two-fifth (46%) of these people were new to Jami.
239 new referrals to our Carer and Family Support service
27,271 interactions with individuals, including one-to-one sessions, home visits and group support
Individuals told us that they felt mentally healthier, more involved in decisions that affect their lives, and better able to control and manage their lives (as measured by our outcomes scoring tool, IROC)
In our annual survey and focus groups, we heard that Jami has helped people to connect with others, improved their quality of life, made them feel heard and understood and, for some, literally saved their lives
Education & campaigning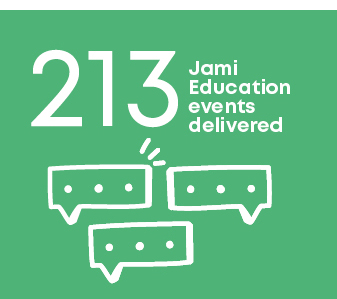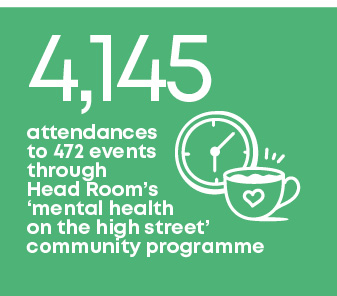 Providing education and training, developing collaborative partnerships, reducing stigma and building mutually supportive relationships across the wider community.
About 97 unique individuals used Head Room's community programme while Jami's education programme reached approximately 3,041 individuals
Jami delivered 213 education events, including Mental Health First Aid training for schools and organisations, attracting over 3,415 attendances
4,145 attendances to 472 events through Head Room's 'mental health on the high street' community programme
80% of respondents felt that their knowledge or resilience had increased following our education events
To hear what our service users thought, check out the results from our latest annual service-user survey here
Read our latest annual reports to see what we've accomplished with your support.
"If it wasn't for Jami, I probably wouldn't be alive today. And that's why I'm sharing my story with you."
"If it wasn't for Jami, I probably wouldn't be alive today. And that's why I'm sharing my story with you."

How we spend our money