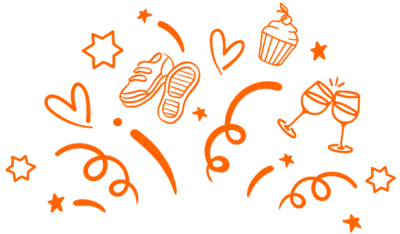 Help change lives and transform mental health in the community.
We are proud to be able to support more people than ever before, but as the number of people facing mental health problems increases and demand for our services grows, we rely on the generosity of fundraisers like you.
If you've got a birthday, anniversary, Bar or Bat Mitzvah or wedding coming up, make your celebration extra meaningful. Rather than receiving presents, request donations to help provide life saving mental health services for the community.
Or, if you're planning a fundraiser to mark a special occasion or to challenge yourself while making a difference, we'd be glad to help make your fundraiser a success.