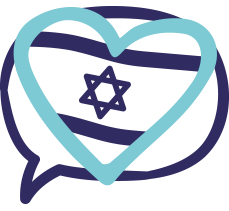 Statement to the Jewish Community from Jami
The staff, volunteers and Board of Trustees at Jami would like to offer our thoughts and support to the Jewish community at this moment of sorrow and anxiety regarding the recent atrocities and war in Israel.
None of us could have dared to imagine the catastrophic events of the last few days. We stand with you and feel your pain and heartbreak.
Jami staff are working hard to support our service users, who, like the rest of the community, feel deep anguish at this turn of events. In addition to the many hundreds of people we are supporting at any one time, we are offering our staff's expertise in critical incident response to a number of Jewish organisations. Jami are also consulting with the community's leadership to offer our understanding of the psychological impact of this tragedy.
Jami are working with Barnet through connecting with their Barnet services to support schools in the borough sharing our knowledge of how to contain school communities at traumatic times and giving advice about how to do this regarding the specificity of these events.
We would urge you all to continue everyday life as best as you possibly can. Sometimes there is a temptation to self-isolate or stop doing what we usually do as we become more anxious due to world events. We understand that these events have a profound impact on the community's sense of safety and that we fear antisemitism as a result. We know that our colleagues in the CST are working closely with the police to ensure our safety. Our synagogues are stepping up security, our schools are vigilant, and we are all being mindful of looking after each other.
It is really important that we continue to stay connected as this will help us feel more confident as individuals and as a community. Simple actions can help us in these difficult times, such as ensuring we keep talking to our family, friends, communities and groups or clubs we attend, as well as continuing with exercise and other self-care we would usually do. It is the simple everyday stuff that keeps us grounded.
We run regular groups at our Head Room café that are free and open to everyone in the community. If you would like to see what opportunities for connection we offer, please take a look at our programme.
Formal counselling is not recommended as an immediate response to critical events of this nature. Rather a light touch human response of reassurance is what we seek. Counselling may help us further down the line if we persistently experience feelings of sadness that we cannot manage alone or alleviate with our usual self-care. We will keep in touch during these difficult times and share opportunities for connection and support.
Jami leads the Emergency Response Initiative Consortium in collaboration with Norwood, Grief Encounter, JBCS and CST. We are working with communal partners to help the community manage their response at this time.