 Raphael has merged with Jami
In February 2023, Raphael – The Jewish Counselling Service (CIO) – merged with Jami to provide counselling to more people and create additional scope to provide appropriate counselling to people with more complex mental health needs.

Talking therapies are an important part of mental health and wellbeing support, from preventing emotional issues from worsening and having a significant impact on a person's life, right through to supporting the recovery of a person whose mental health is impacting on their ability to function.
Raphael has been providing counselling to the Jewish community since 1979, supporting people experiencing emotional distress. The name Raphael derives from the 'Angel of Healing', while King David's harp featured in the logo was, in biblical times, associated with the soothing of troubled souls.
Raphael is a member of the British Association for Counselling and Psychotherapy (BACP) and adheres to its Ethical Framework.

There will be a payment required for counselling sessions, however, we will be offering some subsidised rates for people facing economic or financial hardship. This will be discussed during the counselling assessment prior to starting with your counsellor.
All of our services are only possible thanks to voluntary donations. To support the ongoing provision of counselling and essential mental health services for our community, please make a donation here.
Raphael Registered Charity No. 1166313
To make a referral please read our referral guidelines here and complete a self-referral form here, specifying you wish to be referred for counselling.
For more information on Jami services, our education programme and free group support at Head Room, please take a look at what we do.

Using a smartphone, tablet or computer, individuals can gain immediate and anonymous access to the following support:
• Text-based counselling
Safe and confidential one-hour chat sessions with a fully qualified counsellor online via instant messaging
• Online peer support
Moderated online forums offering advice and support from other people with lived experience of mental health issues
• Self-help tools
Goal tracker – sets and tracks individual goals to support recovery or maintain wellbeing
• Confidential online journal
Articles and content co-produced by other adults and experts by experience
*Kooth Plc is the UK's leading online mental health platform and Qwell is accredited by the British Association for Counselling and Psychotherapy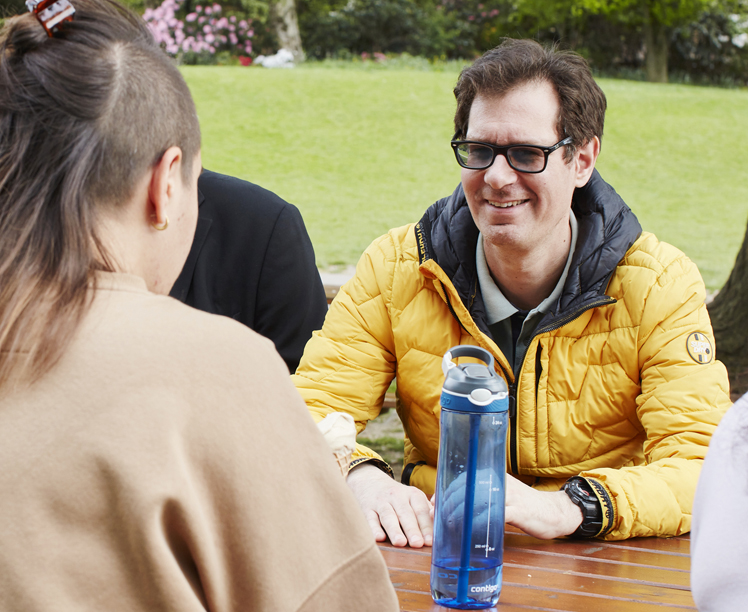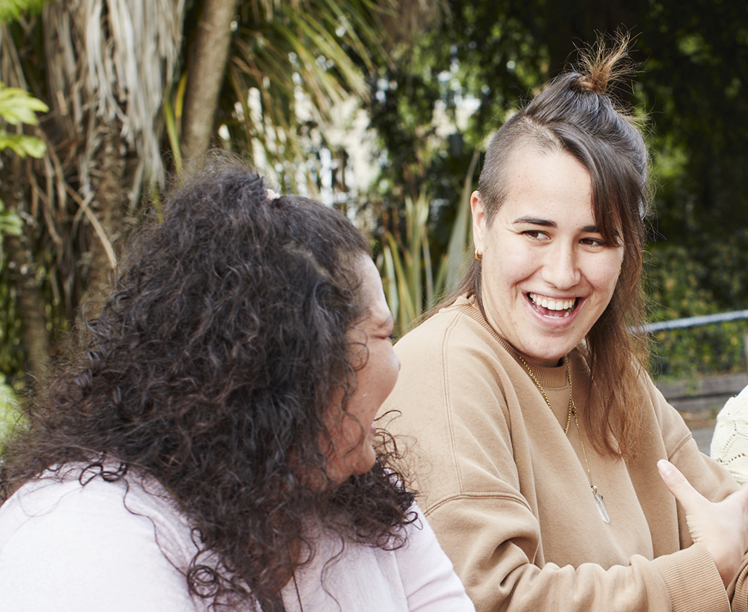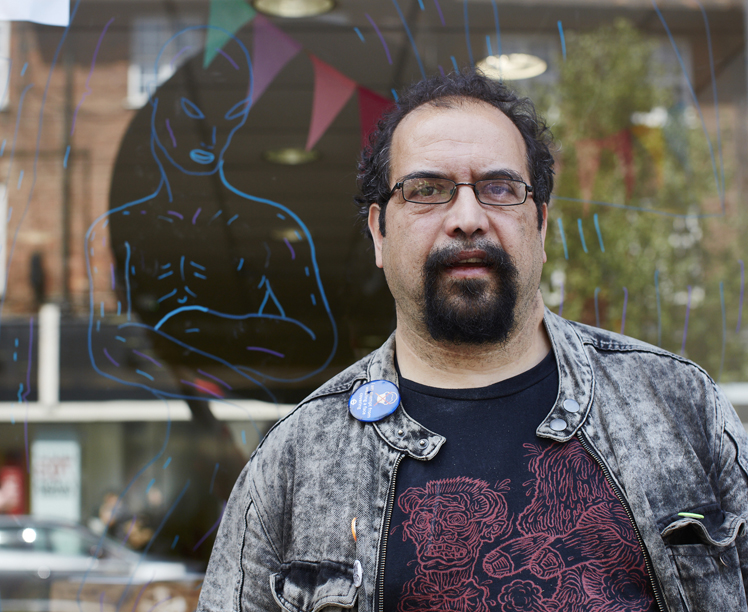 Vocational support
Our Vocational service can help people aged 25 and over to access, prepare for and pursue meaningful activity, including volunteering, education, skills training and paid employment. We can assess an individual's skills, advise on career change, support them in their job search and help them to maintain employment. We also work jointly with various other organisations, such as Work Avenue, Resource and Boost, to help people access more specific support around paid employment.
Education and training
We run online courses, seminars and events to increase mental health literacy. For example, to join like-minded people for some peer-to-peer education, check out our Education prospectus to see everything on offer. Anyone can join us for a one-off or weekly session, online or in person.
For more details about our training and education, click here
Group and peer support at Head Room
We provide learning opportunities, support, and connection with others through a weekly programme of community group sessions. These sessions are free and open to everyone, at Head Room in Golders Green and on Zoom.
From Monday to Friday, activities on offer range from a peer support group providing short-guided meditations and mutual support in a non-judgemental space to an art group where anyone can explore their creativity. Whether it's an essay, job application or the ironing that needs doing, all are welcome to join our Kind CoWorking or weekly bite-sized wellbeing sessions, focusing on everything from stress management to laughter yoga. Alternatively, everyone is welcome to enjoy a chat over coffee or a leisurely stroll to the park – and can participate as much or as little as feels right.
For more details about our weekly in-person and virtual community programme, click here