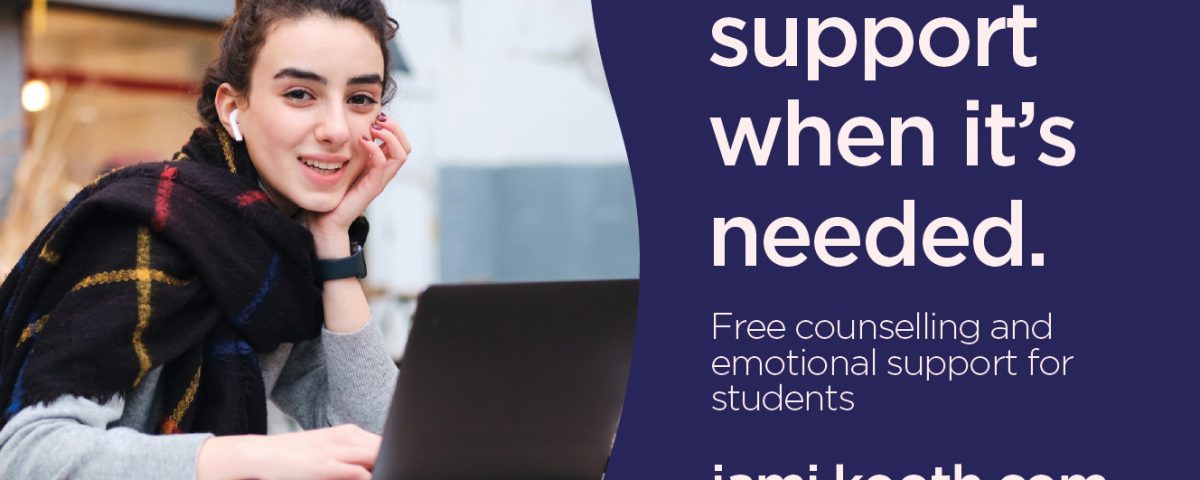 Free, safe and anonymous
online
mental health service
available to Jewish students.
Jami, the Jewish community's mental health service, has been working with XenZone to provide Jewish university students across the UK with access to Kooth Student, an online mental health service.
On Kooth Student, students are able to read and contribute articles surrounding mental health, join moderated forum discussions, and use tools such as online journals and goal trackers. The service, which is accredited by the British Association for Counselling and Psychotherapy (BACP), encourages students to support each other with peer to peer support through moderated comments and forums in an established online community.
Students are also able to chat to a qualified counsellor via an online messaging service. Sessions can be booked in advance or are available as an online drop-in service. There are no waiting lists or thresholds for students to be able to login to speak to a counsellor.
"This is a huge step forward in being able to support Jewish students throughout the UK. The transition from adolescence through to becoming young independent adults living away from home can have a huge impact on students' mental health; and now amid the current crisis, even where students may have returned home, a host of other factors may affect them" Laurie Rackind, Jami's Chief Executive. 
Dr Lynne Green, XenZone's Chief Clinical Officer added, "Kooth Student offers students preventative mental health and wellbeing support to help manage the pressures of everyday student life. Our friendly online team of experienced and qualified counsellors will be there for them throughout their student journey and we always encourage those that access our service to utilise peer to peer support available via forums and articles."
Jami has been working with The Union of Jewish Students (UJS) and University Jewish Chaplaincy to run a programme of support, events and awareness raising to ensure Jewish students, wherever they attend University across the UK, can access mental health support. Kooth Student has been commissioned by the programme to strengthen the support available as an easily accessible option.
Arieh Miller, Chief Executive of UJS, said, "UJS is proud to have a national partnership with Jami and Chaplaincy to support Jewish students on campuses around the country through a network of 'student reps'. The emergence of Kooth as an additional and direct support for every Jewish student is something that UJS is exceptionally excited that Jami are able to provide. As the national representative body of 8,500 Jewish students, we are always excited to see community organisations taking the welfare of our students seriously and this offering will no doubt have a massive impact on the mental health and wellbeing of thousands of Jewish students. Thank you Jami!"
Sophie Dunoff, Chief Executive Officer of University Jewish Chaplaincy, commented, "We are delighted that Jami is launching Kooth and look forward to being able to share this with our students. Having access to professional mental health support online will not only help to better support students' needs but will also ease the burden on stretched university and NHS mental health services. While we are all being asked to practice social distancing we know that our students may have increased feelings of anxiety and isolation, this provision undoubtedly couldn't have come at a more opportune time."