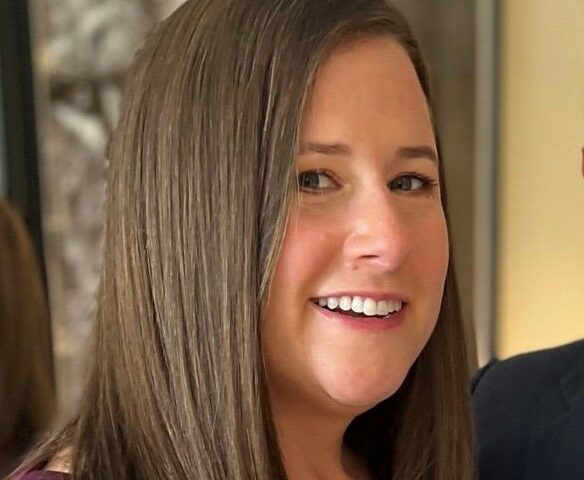 Jami is delighted to announce that Gemma Lyons has joined its board of trustees and Warren Taylor has been appointed vice chair.
Gemma was drawn to Jami because she believes mental health problems are severely under publicised and need more advocates. She explains: "I think many people are affected by mental illness and there needs to be more openness in talking about our mental health. Historically, mental health organisations don't seem to get the same attention or funding as those with a focus on physical conditions."
Prior to joining the board, Gemma, a former economics teacher with 15 years' experience in finance, sat on Jami's marketing and fundraising committee, sharing her ideas on how to increase the charity's voluntary income. She says: "I've got a passion for giving and try to promote it as much as possible. I believe everyone should support a charity – whether it's helping with fundraising, giving their own money, providing an extra pair of hands or using their skills and experience. I appreciate that what people can offer will vary at different stages of their life. The ask is often dependent on their work-life balance. At times it might be appropriate to ask someone for a donation; at other times for an hour of their time or their talents, such as legal expertise or designs skills."
When a trustee position for Jami became available, Gemma seized the opportunity. She says: "Having sat on a Jami committee for a-year-and-a-half, I knew Jami was a charity that has such huge potential." She was also impressed by the staff team at Jami and the board members. "I think Jami has an excellent team that are focused, motivated and collaborative. They have great ideas to make real change for the community and the drive to take the charity's five-year strategy forward. They are doers not just talkers."
Among those doers is Warren Taylor, who recently took on the role of vice chair of the board, having been a Jami trustee since October 2019. His interest in supporting a mental health charity was spurred on by experience of mental illness within his family, as well as a growing concern in the rise of mental illness among Jewish people and the wider community and the lack of recognition given to it. He says: "As a former lawyer, I acted for some mental health and social care providers and saw the frustration felt at how poorly mental health was regarded compared to physical health in the hierarchy of health, provision and care."
Armed with this background in health and social care, experience of the not-for-profit sector, and currently a master's degree student in charity management, Warren believes he can make a valuable contribution as Jami's new vice chair. "I have fairly broad experience that I can put to good use and my masters is helping quite a lot. I also like working on strategy and taking a helicopter view on things, which this role will enable me to do."
In the months that lay ahead, Warren and the rest of the board will be focusing on strengthening Jami's profile so that "it is automatically on people's lips and in people's thoughts when the need arises," he says. But, most of all, Warren adds: "We need to ensure that the promises we made are acted upon and delivered. I would like to see Jami being innovative and the best in its class, successfully leading the way for others to follow."
Meanwhile, Jami is also very happy that its current chair, Adam Dawson, will be staying on for a second term. He says: "I'm delighted to have been re-elected as chair of Jami's trustees. We continue to face significant challenges as a charity, but I am excited about how we deliver services to support the development of a mentally healthy community and provide accessible treatment and support when it's needed."
Laurie Rackind, chief executive of Jami, said: "Adam's experience and strong understanding of our charity is much needed if we are to meet the needs of everyone affected by mental health problems in our community over the next few years. I am delighted he has agreed to continue leading our team of new and existing committed and hardworking trustees, and am grateful for their ongoing support of Jami."
If you need support or are supporting someone who needs help, visit jamiuk.org/get-support/
or call 020 8458 2223.
If you are struggling to cope or need immediate help, contact Shout's 24/7 crisis text service.
Text Jami to 85258 for free, confidential support.
For free, safe and confidential online counselling and emotional wellbeing services for adults,
contact Jami Qwell at www.qwell.io/jami