The Mental Health Awareness Shabbat (MHAS), launched by Jami in 2017, aims to raise the profile of mental health in the Jewish Community.
It is an opportunity to encourage people of all ages to be more in touch with their own mental health and wellbeing, and to raise awareness of mental health and mental illness in the local and wider community.
MHAS falls annually on Shabbat "Bo", the weekly Torah portion which tells about the Plague of Darkness.  The description of the plague of darkness has particular resonance with mental illness – the darkness was so intense that people couldn't move from their position. This has parallels with descriptions of mental illness.
Last year over 120 synagogues, student and youth groups across the full range of Jewish religious affiliation throughout the UK engaged in the MHAS.
"the subject of good mental health and mental health awareness and support is so important and impacts all of us. Thank you for setting up and running this initiative."

– Rabbi Garber, Shenley United Synagogue
Transforming the Landscape of Mental Health: A Panel Discussion
Tuesday 28th January, 7.30pm at JW3 London
Join Jami together with JW3 for a panel discussion to mark The Mental Health Awareness Shabbat.
The panel will focus on how collaboration between organisations in our community can help improve our mental health and how we can best work together to achieve this, before opening up the discussion to a Q&A from the audience to our panel of experts:
Laurie Rackind, Chief Executive of Jami
Dr Ellie Cannon, NHS GP, author and Mail on Sunday doctor
Rabbi Miriam Berger, Finchley Reform Synagogue
Laurence Field, Director of Gateways at JW3
Panel to be chaired by Adam Dawson, Barrister and Chair of Jami's Board of Trustees
Book your tickets here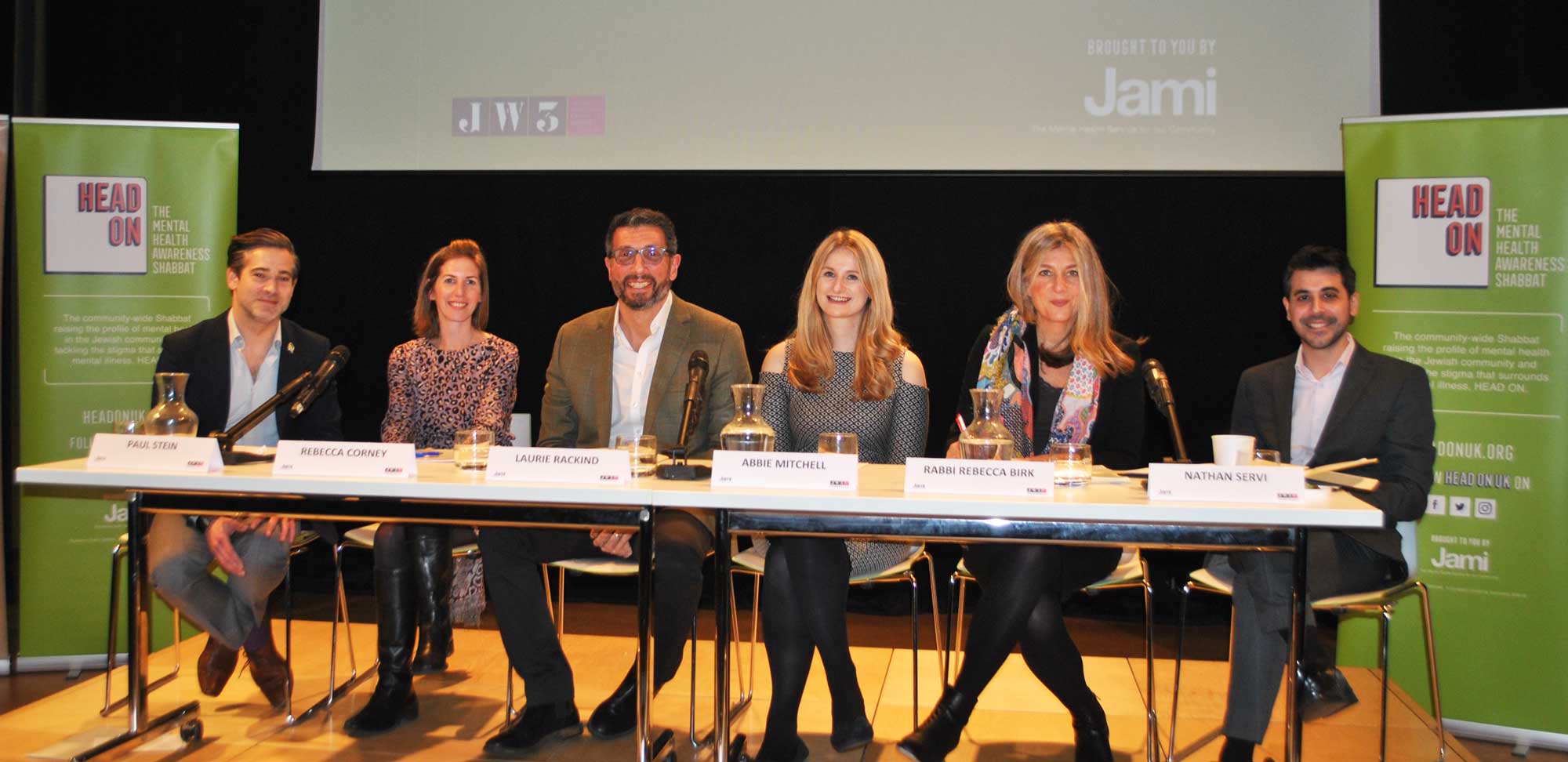 Examples of past MHAS projects: