Mental Health
Awareness Shabbat
Community
20-21 January 2023
The Jami Mental Health Awareness Shabbat (MHAS), launched in 2017, aims to raise the profile of mental health in the Jewish Community.
This year the MHAS falls on Parashat Va'eira. In Parashat Va'eira, Moshe tells the Jewish nation that their woes have ended and that redemption is at hand. This should have been a time of elation, but the Israelites were too overwhelmed by their own stresses to absorb this message. They had lost hope and could not imagine a positive future for themselves. Stresses in life may be inevitable but it is comforting to have hope that the future can bring our own personal redemption and in turn can bring us from darkness into light.
The theme of the MHAS 2023 will be "Community". How does our sense of community help or hinder our mental health? In what ways can we support one another in our community?
To arrange a speaker or for any further information on how to mark the MHAS, please contact laura.bahar@jamiuk.org
Our Toolkit of resources to help mark the MHAS are available here.
A message from Chief Rabbi Sir Ephraim Mirvis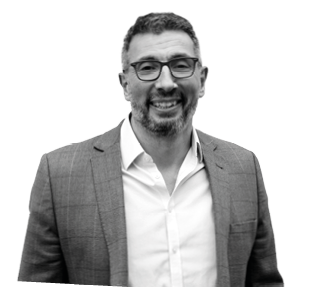 Dear Friends,
As the 7th Jami Mental Health Awareness Shabbat approaches, I have reflected on how our community has taken huge strides in recent years to raise the profile of mental health. 
Community is the theme this year, and there is no doubt that by coming together to talk and learn about mental health, we gain more power as individuals and as groups to support all those around us. 
Feeling comfortable to openly talk about the problems we are having, in the same way we may talk about physical illness, brings us closer to creating a more accepting and inclusive community where no one has to feel alone in their struggles.
We are excited that synagogues throughout our community, schools, youth and university groups, organisations, individuals and families will be joining us to mark this special Shabbat.  And we hope that you will make full use of the available resources in our MHAS Toolkit and share your plans and stories with us.
Working to create a mentally healthy future for the community is something we should all feel proud of. 
Thank you for your support.
Best wishes,
Laurie Rackind
Chief Executive
"The MHAS is an incredibly important initiative, as it acts as an impetus to get conversations going, which is probably the most important first step anyone can take in gaining a better awareness of mental health." – Judy Silkoff, Board of Deputies
"It was a privilege to take part in the Jami Mental Health Awareness Shabbat which has now become a well-deserved and important fixture in our calendar. " – Rabbi Wollenberg, Woodford US
"We used your extremely helpful resource pack to plan the day and had a number of people join who said their reason for coming to shul that day was precisely because of MHAS, we saw several who had never been before. " – Kevin Darvill, Exeter Synagogue
Examples of past Jami Mental Health Awareness Shabbat projects:
1 Minute for Mental Health – Hollie Geey
A message from Chief Rabbi Sir Ephraim Mirvis
1 Minute for Mental Health – Ashley Lerner
Dr Ellie Cannon & Samantha Simmonds in conversation
Cake is my Super Power with Ilana Epstein
Zaki Cooper in conversation with Monty Panesar