COVID-19 Crisis Appeal
The additional anxiety and isolation caused by COVID-19 can heighten the risk of suicide for people living with mental illness. Jami are prioritising contact with the most vulnerable and have already seen a rapid increase in demand for our support.
At this time of increased anxiety, looking after our mental as well as our physical health is more important than ever. Your donation to our COVID-19 Crisis Appeal will help us provide critical mental health services to our community.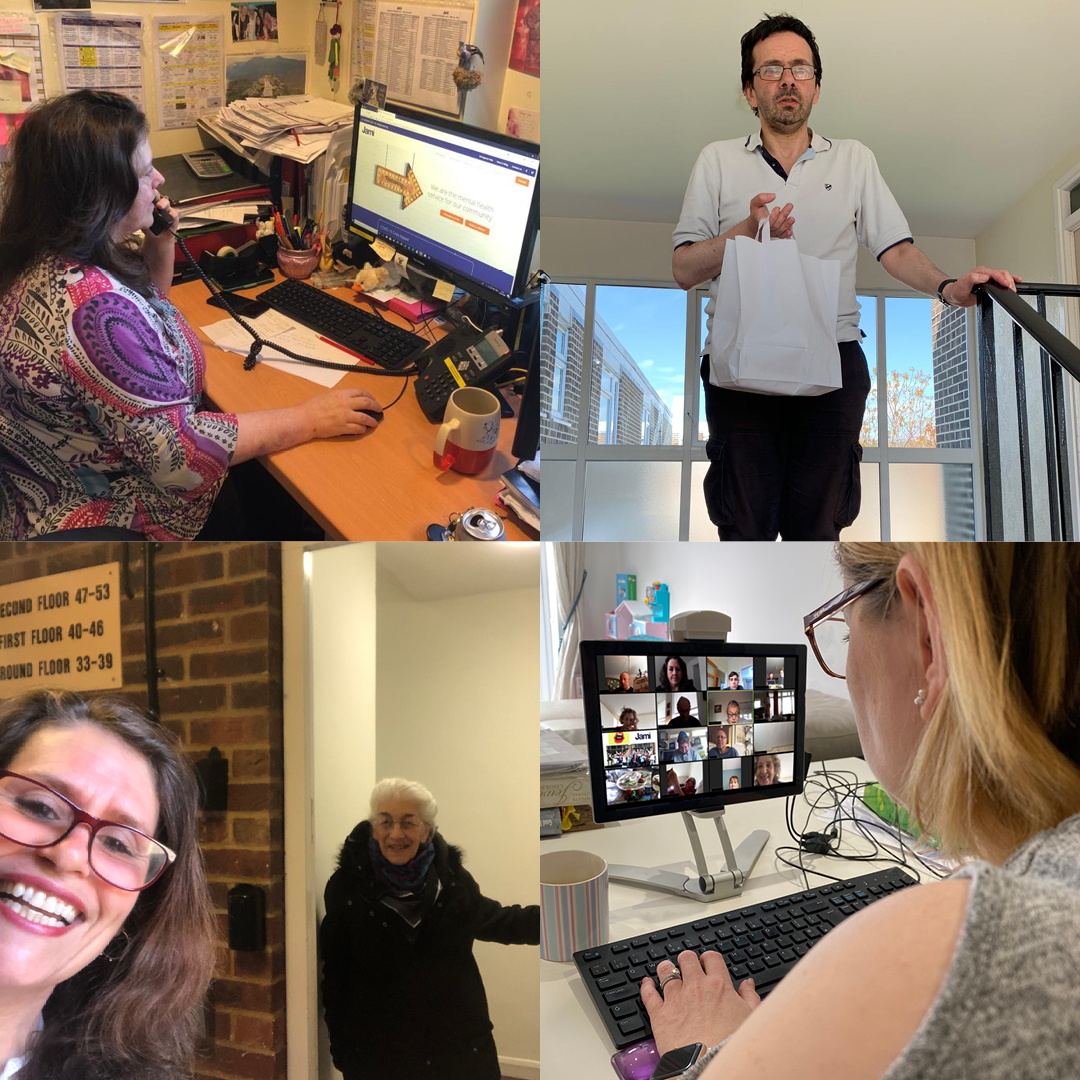 Mental Health Awareness Week
Join Jami in a series of FREE online events to celebrate Mental Health Awareness Week
Service Update
At this crisis time, we will continue to provide practical and emotional support for everyone affected by a mental health problem, further expanding our services to support people who may be isolated by Coronavirus (COVID-19).
In line with government advice we are providing:
Food deliveries and door-step chats ensuring essential provisions and human contact are maintained
An expanded telephone befriending service to check in regularly with people self-isolating
Redeployed office and other staff to support service users
The community with regular information on caring for their own and loved ones' mental health throughout the crisis
For 30 years Jami has provided practical and emotional support for the mental health of the Jewish community.
Jami's vision is a Jewish community which accepts, acknowledges and understands mental illness. A community which is resilient and has the capacity and capability to be healthy. A community in which symptoms of mental illness are as recognisable as a heart attack and trigger an equally appropriate First Aid response. A community in which Parity of Esteem is a reality and an environment which helps, not hinders recovery.
We work with individuals, communities and organisations to help prevent mental illness from developing, improve early intervention and promote wellbeing.