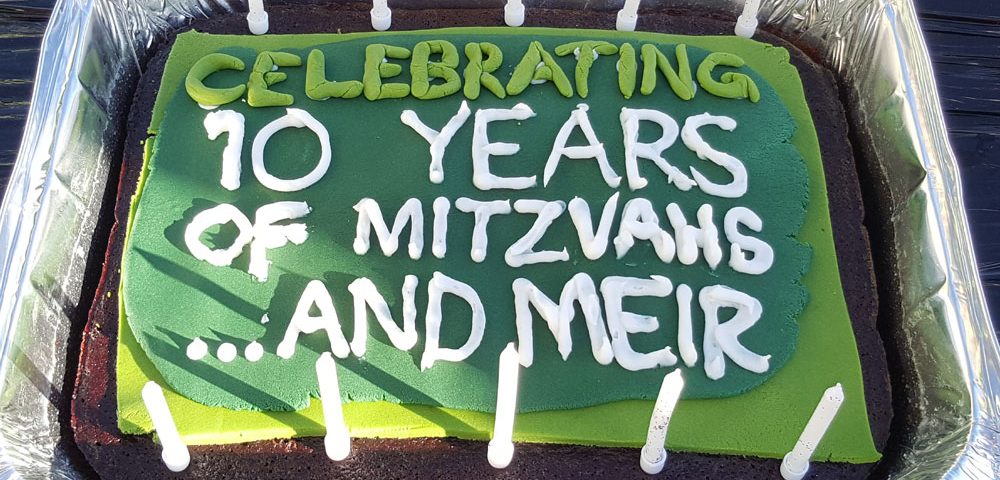 On Sunday 18 November The Jami warehouse in Borehamwood invited people to get involved in various Mitzvah Day projects.
The response from the community was fantastic with different events taking place over the Mitzvah Day weekend…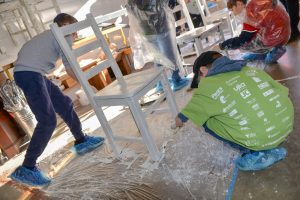 Lighthouse London Church for the second year in a row kindly collected donations within the community to donate to Jami.
The Jami warehouse also ran an exciting upcycling project from the warehouse and various sites in the community. Edgware and Hendon Reform Synagogue held a candle making workshop using some of the many books donated where volunteers turned old books into stunning flame- free candles.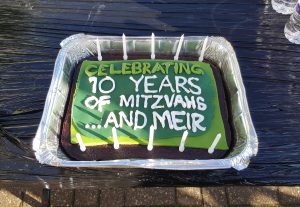 Ten-year-old Meir, who shared his tenth birthday with Mitzvah Day, wanted to get involved in Jami's upcycling project after his parents heard a talk by Jami at their shul. They approached Jami to ask if he could hold his birthday party at the Jami warehouse on Mitzvah Day morning. Meir and his friends spent the morning sanding, prepping and priming chairs which they then transformed into fabulous new creations using different fabrics and materials and canvasses of art using old puzzle pieces.
In the afternoon, Borehamwood Masorti's Bnei Mitzvah group also joined the upcycling project. All items made will be sold in the Head Room Café, Jami Warehouse and Social Enterprise Hub and online.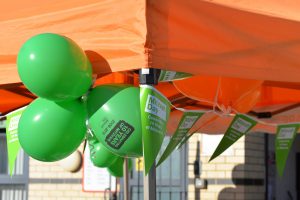 Another Jami project was to collect unwanted foreign change. Individual members of the community chose to support this initiative, as did Stanmore and Canons Park United Synagogue who asked their members for donations and had an open collection at the shul.
Woodside Park United Synagogue put on an afternoon tea and people from Jami were welcomed and provided musical entertainment.