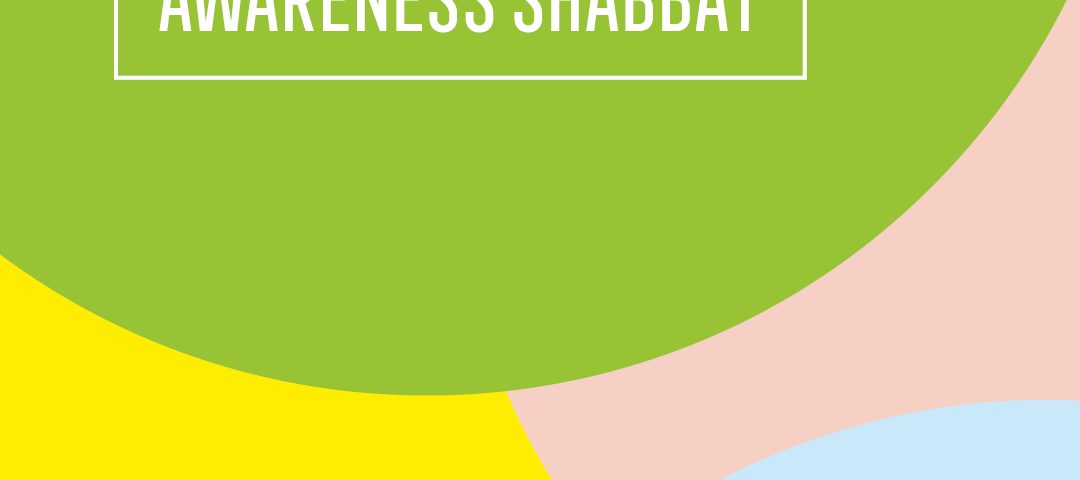 by Emma Dorman, Senior Education Coordinator, Jami
As we continue to live alongside Covid-19, one could be forgiven for thinking that our physical health is of prime importance and that it could be prudent to allow our mental health to fall by the wayside. But as the pandemic continues, and winter draws in, our mental health is of more importance than ever. The combined impact of anxieties concerning Covid-19, living in lockdown and ever-changing restrictions have proven to have a negative effect on our mental health.
If Covid-19 has taught us one thing, it's our ability to be flexible and adapt to a virtual world. With mental health needing our attention more than ever, how can we mark the much-needed Mental Health Awareness Shabbat in this new world order?
Online Services. Many Synagogue communities have adapted their prayer services to be available online. Whichever community you belong to, services can be found running before, during and after Shabbat. However, you pray, you may find comfort in the liturgy and songs as well as in the words of communal leaders. These can create a sense of grounding and familiarity in uncertain times.
Communal Events. We're thrilled that so many communities from across the Jewish spectrum sign up to our mental health vision and many will mark the Mental Health Awareness Shabbat by hosting online communal events to raise awareness and educate. The benefits of these events are two-fold. Not only do they provide an excellent opportunity to teach us more about mental health and how we can support each other, they also help foster a sense of community and connection; reaching across the void of loneliness or isolation that many have experienced during Covid-19.
Mindful or Mind Full? Mindfulness is the practice of being in the present moment, of literally being where our feet are. The benefits of mindfulness can be experienced both on and offline, alone or together as a family. Download an app such as Calm or Headspace to try a guided meditation or just by simply lighting the Shabbat Candles you can try to experience a mindful moment.
Nature. Getting outside and into nature is great for our mental health and it's another opportunity to practice mindfulness. Go for a walk, get some fresh air and experience the world around you. See the various colours and shapes and close your eyes and really listen. Take time to smell the flowers and feel the textures of the plants, rocks or leaves. If you have young children collect foliage to make a collage at home. The best benefits of nature can be found outdoors, but if isolating you can experience the benefits indoors too. Research suggests that listening to nature sounds or seeing pictures of nature can help us relax, even at home.
Connect & Re-Connect. Shabbat, however it's celebrated, can be a great opportunity to press pause on our week and take the time to connect or re-connect with ourselves or others. Ahead of The Mental Health Awareness Shabbat take some time to think about what it could look like for you. What do you need right now? Is it some time to yourself, to think, reflect or look after yourself? Or perhaps you're craving some human connection and opportunities to socialise. Both time for ourselves and time with others is crucial to our mental health. So, whether it's a Zoom or phone call with family and friends or turning off your phone so you're non-contactable, use this Shabbat and the days surrounding it to connect and re-connect. Be ready to face the new week refreshed and ready for what life brings.