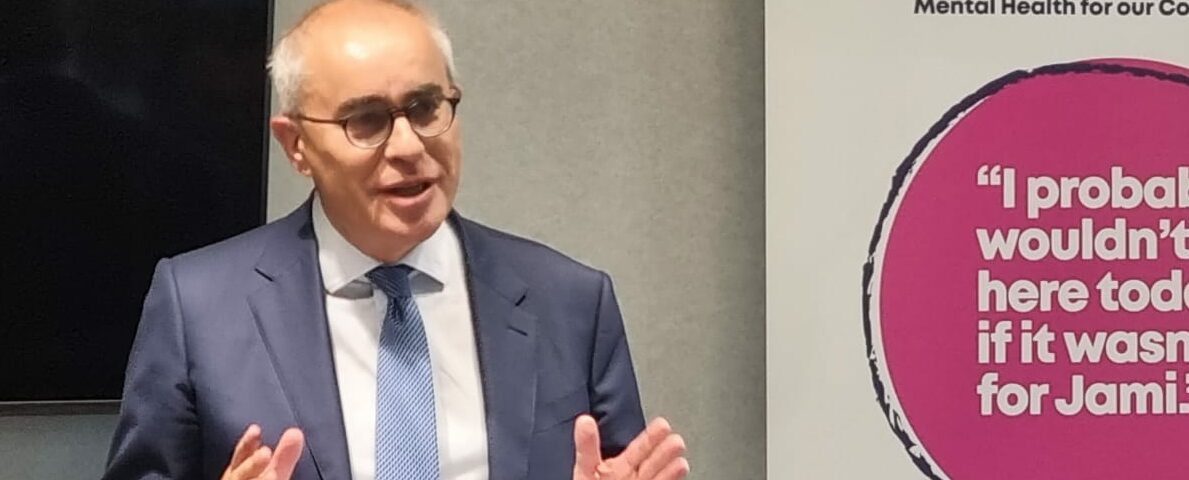 We were delighted to introduce Lord Pannick QC at our first in-person event since before the pandemic. Our inaugural legal breakfast was hosted by Adam Dawson, Jami's chair of trustees and a barrister himself , at 9 Gough Chambers in the City of London.
Guests working in the law industry heard from Baron Pannick of Radlett about his exciting career as a QC and crossbencher in the House of Lords and about the rise in mental health issues among people in the legal profession, caused by the pressures of increasing workloads and sometimes the harmful influence of social media.
Described by Dawson as "the outstanding lawyer of his generation", Lord Pannick QC has been involved in many of the seminal cases of the past 40 years, including representing Gina Miller, the woman who successfully fought to give Parliament a say in triggering Article 50 –the exit clause that severed the UK's ties with the EU as part of Brexit.
The audience were also enthralled by the story of Jess Harris, a peer support worker for Jami, who described how Jami supported, transformed and saved her life after she was diagnosed with generalised anxiety disorder and found herself unemployed and homeless. She said: "When I first met Jami, my life was at the lowest place I had ever been." However, following personalised one-to-one support with a Jami social worker, ongoing support to return to college and retrain, volunteering opportunities, and the chance to use her experience to support countless people on their own mental health journeys, Jess told guests: "I'm a long way from the Jess who Jami first met seven years ago."
Now with a permanent job, a new home with her life partner, a full social life and the puppy of her dreams, Jess announced: "These days I'm happy. Still anxious but happy, but I'm OK with that." And she gave credit to Jami for this turnaround in her life. "I owe a lot of my success to Jami," she added. "And the continued and limitless support I received throughout those years."