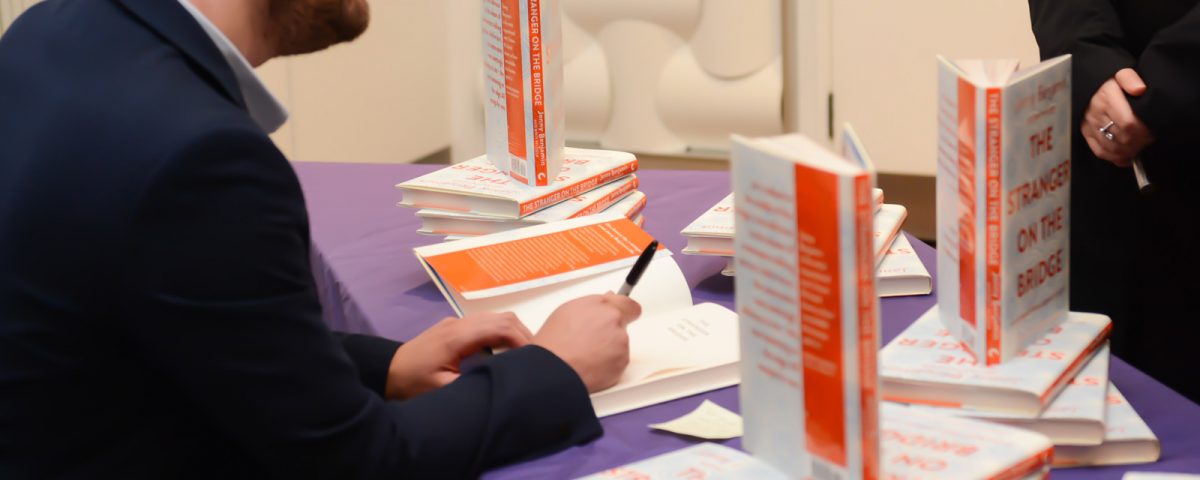 On Wednesday 2nd May, Jami, the mental health service for the Jewish community was privileged to host an exclusive evening with Mental Health Campaigner and Jami Ambassador Jonny Benjamin MBE, ahead of the launch of his new book "The Stranger on the Bridge".
At the event, kindly hosted by Pentlands Brand Ltd, guests heard Jonny deliver an emotional and powerful presentation on his "journey to hope, recovery and beyond" and then treated guests to a personal reading of his new book, followed by a signing.
The Stranger on the Bridge uses deeply personal and emotional extracts from ex-JFS student Jonny's diary alongside his thoughts and memories. The Stranger on the Bridge is also an active call to arms showing us how far we have come in terms of awareness and sensitivity around mental health issues whilst highlighting how much more needs to be done to create true parity between mental and physical health provision in the UK.
In the book, Jonny credits Jami for "the work they've done in combating the stigma around mental health within our Jewish culture. From creating a mental-health-themed Shabbat" to "opening up a mental-health café called Head Room, in Golders Green at the heart of London's Jewish community". He also says how proud he is of his work with the charity, such as visiting "many Jewish schools and synagogues with them to talk openly about my own mental health", adding "they have made huge strides in the last few years".