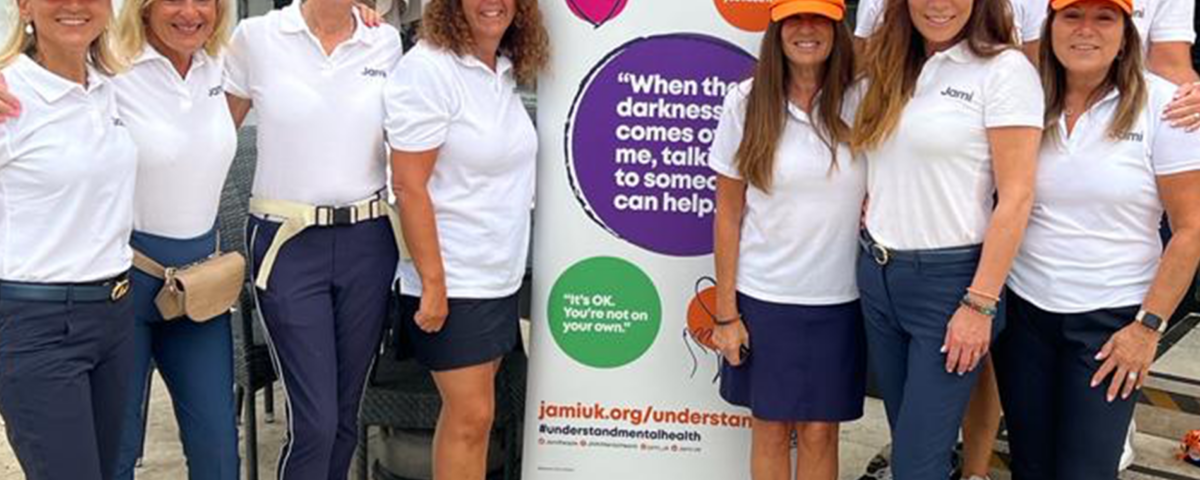 Jewish mental health service Jami was the proud beneficiary of Hartsbourne Ladies Golf Charity Day 2022 on Monday 1 August, which raised an impressive £25,000 for the charity's Carer and Family Support service. The winning team, comprising Jo Fogel, Mel Rom, Alex Reid and Janine Berg, finished with 93 stableford points.
Caroline Arnold, co-chair of the Hartsbourne Ladies Golf Charity Day Committee, said: "We chose to support Jami this year because unfortunately the number of people with mental health problems is rising, particularly since the pandemic. So we wanted to help Jami increase its support for people caring for someone with mental illness and be able to reach out to more people in need of this vital service."
The 85 women who took part in the event at the Hartsbourne Country Club in Bushey heard from guest speaker, Sophia Graham, who described her own experiences of mental illness and distress, and her journey from hospitalisation to peer support worker whereby she now helps others from a place of mutual understanding. She told the audience: "Occupational therapy at Jami supported me with a whole host of things ranging from applying for benefits so I could financially survive, to helping me to establish a healthy daily routine so that my life, after a degree of institutionalisation, could return to some sort of normality with a sense of direction and purpose."
Sophia explained: "Through Jami's help to recover my social skills, I have gone from being painfully lonely to having a wonderful and rich social life. This and everything else Jami has done for me has literally been a lifeline. It has literally taken me from darkness to light."
Two raffles, offering a range of impressive prizes, helped to boost the funds raised, which will give a greater number of families and carers more one-to-one and group support, providing vital connection with other people sharing similar experiences, advocacy to help navigate the mental health care system, access to education and recreational activities, emotional support, and signposting to further services offered by Jami and other organisations.