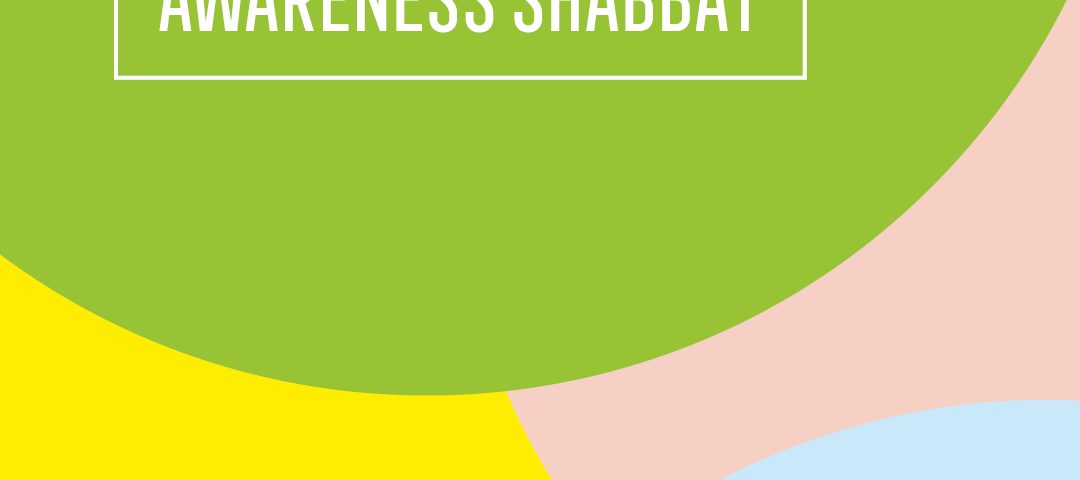 by Rebbetzin Chana Hughes
Chana Hughes works as a systemic and family therapist for the NHS as well as privately. She helps adults and young people with depression, anxiety and mental health related issues as well as with couple and relationship difficulties. She is the Rebbetzin of Radlett United Synagogue.
Recently Jenni Murray hosted her final episode of Woman's Hour, thereby ending a 33 year-long role. Jenni has impressed the BBC Radio 4 audience over the years with her insightful questioning, professional curiosity and quick wittedness. I eagerly listened to her final moments on air but unexpectedly, I was taken aback by one of her comments. When a guest asked Jenni what it felt like to say goodbye to such a long, meaningful and significant career, Jenni replied: "It feels very strange". Like many other listeners, I craned my neck and waited for Jenni to elaborate. But instead she changed the subject, abruptly returned to the role of interviewer and the programme continued. I was shocked, as perhaps you are too, at the use of such a vague adjective 'strange' to describe what must have been an emotional, bitter sweet, poignant, disappointing yet hopeful turning point in Jenni's life. Perhaps Jenni chose to be so brief as she was unused to the role of interviewee or she preferred to be discreet about her mixed feelings and the reasons why she resigned. However, this incident made me think. How often do we avoid putting feelings into words in other contexts in our lives? And if we do, what are the emotional repercussions of keeping these feelings to ourselves?
I work as a mental health practitioner in CAMHS (child and adolescent mental health service) in Hertfordshire. I work with young people on an individual basis and I also work as a family therapist, which means that I see the young person together with the members of their immediate family usually as part of a team. As part of the work we strive to make sure that the parents or family members do not feel blamed for their child's mental health difficulties. Often parents arrive at the clinic exhausted and figuratively bruised by critical agencies and services who do little more than point the finger in their direction. We maintain curiosity and an open mind, seeking to understand each family member's perspective and experiences of the family dynamic. We then help the family see their situation from a different angle so that they can rediscover and draw on their innate resilience.
A key skill that helps all families work together and improve their communication is the frequency and quality of their emotional expression. If you compare a family's emotional well-being to an Ikea Billy bookcase then feeling words are the Allen keys, screws and nuts. And the time spent together providing opportunity for more meaningful conversations is like the assembly instructions. Using emotional language can start early by replacing telling your toddler, "please can you just stop crying" with "I can see that you're crying – you must feel so sad / upset / frustrated". But it can also start at any time in a family's development and by any family member. You can never under estimate the impact of valuing and role-modelling emotional expression on other members of your household. Building emotional language is like any linguistic process, the more you practice the more fluent you become and the more natural it starts to seem. I have noticed that many (not all) in the Jewish community often struggle to see the relevance of speaking about emotions. Perhaps because as a community we have a long history of traumatic persecution and fighting for physical survival. This means that we often don't see the point of speaking about topics that, on the surface, do not contribute to our physical or economic well-being. But even small steps towards noticing how we feel or asking about the emotional state of the people around us can start to build a new family culture of empathy and understanding.
Unspoken topics of conversation can encourage secrecy, shame and increased anxiety. We can all do our part to become more emotionally healthy by normalising conversations about feelings and mental health with those around us. So to Jenni Murray, I would like to say that I respect your decision to be brief about your feelings on the radio. But I do hope that you find the time with your family and friends to speak much more about all the complex, contradictory and wide reaching feelings that must accompany the completion of such a legendary broadcasting achievement. And likewise, I hope that we can all develop our emotional conversations further as we ride through the highs and lows of life's journeys together.