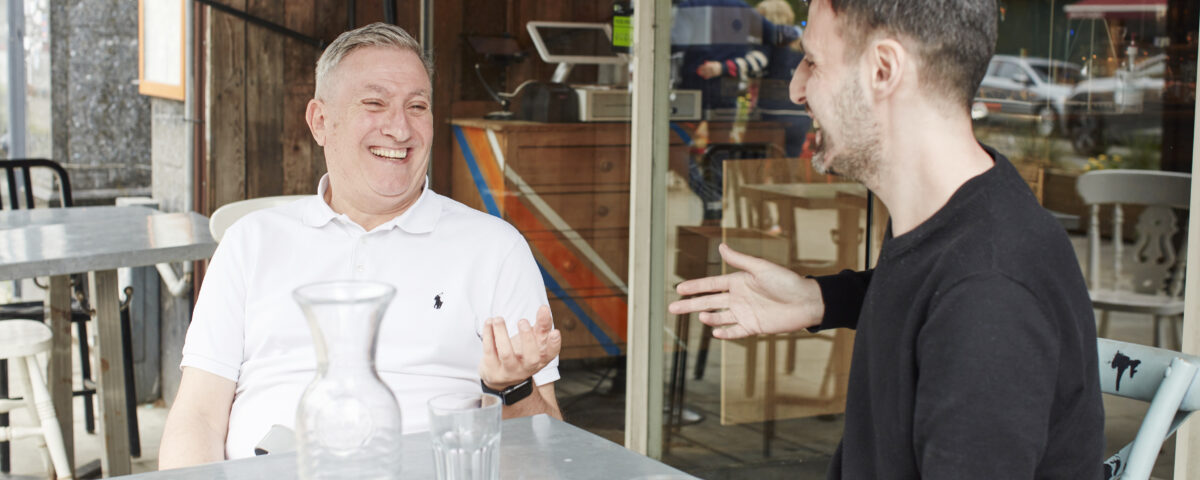 Social prescribing is the term used to describe the act of connecting people to activities, groups and support that improve health and wellbeing. The 9th March is Social Prescribing Day, an annual celebration of social prescribing which recognises link workers, local community groups and regional and national organisations that support people's health and wellbeing.
The term 'social prescribing' dates back to the 1990s and, as early as then, Jami has been using this approach to support our community's mental health. Initially, it was through our hubs, which take a holistic approach by considering each individual's emotional, social, physical and spiritual wellbeing and providing the practical and emotional help to enable them to function as independently as possible and engage with their communities.
More recently, it has also been through Head Room, our community café that provides an alternative to traditional mental health services, inspiring improved wellbeing and socialisation.
Indeed, everyone in the community is welcome to access our free, inclusive community programme here, which provides opportunities to be creative, complete personal projects, join a community walk, take part in discussions or simply enjoy a coffee and a chat with others, offering mutual care, peer support and social connection in an inclusive and welcoming environment.
NASP, the National Academy for Social Prescribing, had this to say about Jami's work…
"One of their popular programmes is the Head Room community programme at Head Room café, which seeks to build connections and relationships. It brings members of the community together to learn about mental health and receive support, while dining on delicious and vibrant kosher food and drinks.
"One person who attends the café said that they find 'coming to Jami's Head Room café very helpful' and 'have made many friends. Head Room is a great place to go, and has my support.'
"The café has served as a great way for the charity to build connections with local health teams, with GPs popping in and introducing Jami's services to link workers at their surgery. People have been referred to use the café and community and support services and Jami is seeking to build on their social prescribing offer.
"Head Room is much more than just a café. It's a real community hub on the high street, helping to reduce isolation and loneliness by bringing people together and giving them a sense of purpose. It's an inclusive and accessible space and the staff have found that people with mental health conditions have been able to thrive in a non-clinical setting.
"'Coming here is like a holiday. Head Room gives me somewhere to go each day. There's always someone to lean on. And I can be myself here. I hate the weekends because I can't come to the café and that's when I feel really isolated.'– Head Room user
"'Our goal is to take mental health support out of a clinical setting and move it to somewhere easily accessible. Head Room is a very informal setting and normalises that we all have mental health. And we're seeing people creating friendships through the groups and doing things outside of the café together. People feel they can come as they are and not feel judged.'– Head Room Café staff member."
If you need support or are supporting someone who needs help, visit
jamiuk.org/get-support/ or call 020 8458 2223.