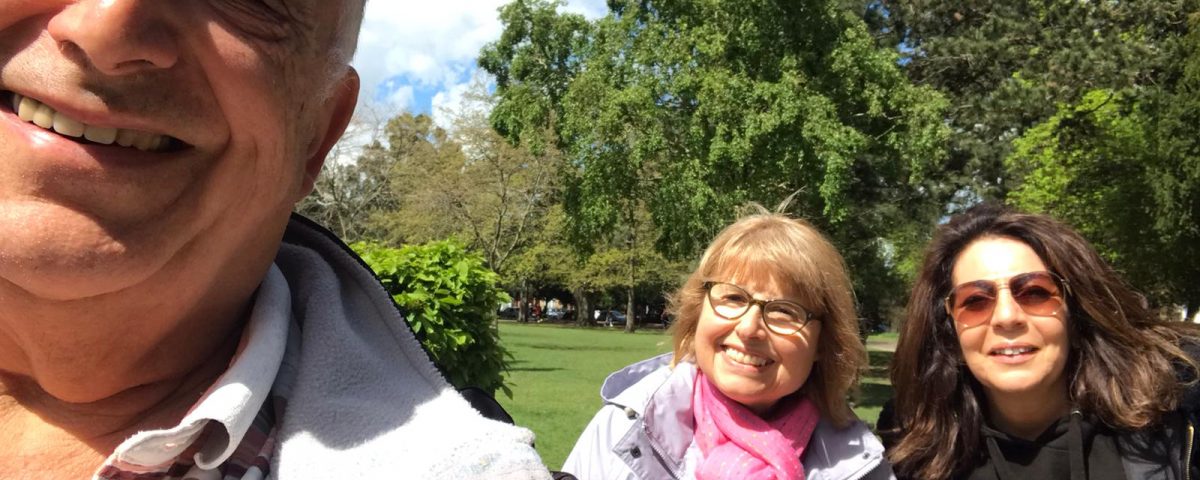 This article was co-authored by Jami's Education Team: Alex Feuchtwanger and Emma Dorman
Nature walks. Gardening tips. Discussions about eco-anxiety. Live podcasts. Even 'inner gardening'. All of this and more was happening at Jami last week as part of our celebration and exploration of 'Nature and Mental Health', the theme for this year's Mental Health Awareness Week.
We really dived headfirst into all things natural, with 13 events in five days, because we're passionate about the importance of nature and the environment for our mental health.
There is a huge and growing body of scientific evidence about the benefits for all of us of engaging with nature. And on top of that, during the pandemic, many of us reconnected with nature and found a new love for the outdoors.
Now that we're coming out of lockdown, will we hold on to that closer relationship with our local environment or go back to being indoors people now that's allowed again?
Jami absolutely believes that we could all benefit from continuing to deepen our connection with nature.       People who spend just two hours a week in nature have consistently better wellbeing than those who don't, according to a survey of 20,000 British people[1]. Spending time in nature has also been linked to improved self-esteem and greater ability to cope with stress, as well as improving our memory and ability to focus.
Even if you can't get outside you don't have to miss out on the benefits of nature. There's evidence that listening to recorded nature sounds, or even looking at pictures of nature, encourages our brains to rest, allowing us to reduce stress and sleep better.
In our events for the week we've been encouraging each other to get outside, but also to bring the outside in. With the help of our resident gardening experts we've been learning about how to look after our indoor and outdoor plants, and exploring how our plants look after us: in addition to the direct benefits of being with nature, caring for plants can help us find routine, meaning, and motivation at a time when those things can be hard to come by.
Nature can also be a fantastic way to connect with other people, which is also incredibly important for our mental health. However, for some people who are experiencing mental health problems, arranging to meet up with people or even getting out the front door can feel overwhelming. That's why we've been organising our in-person Nature Walks this week, as well as all our other online workshops and events. Nature brings us together because it's something we all value and enjoy.
So let's all make the most of what nature has to offer. Whatever that looks like: sitting in the park, wild swimming, bird watching, taking care of our house plants, drawing, watching nature documentaries or walking the dog! Reconnect with nature and feel the benefits.
[1] Spending at least 120 minutes a week in nature is associated with good health and wellbeing | Scientific Reports https://www.nature.com/articles/s41598-019-44097-3
Jami is the mental health service for the Jewish Community. If you need support or are supporting someone who needs help, visit https://jamiuk.org/get-support/ or contact 020 8458 2223.
If you are struggling to cope or need immediate help, contact Shout's 24/7 crisis text service. Text Jami to 85258 for free, confidential support.
For free, safe and confidential online counselling and emotional wellbeing services for adults, contact Jami Qwell at https://www.qwell.io/jami
This blog was originally published on The Jewish Chronicle's Maccabi feature, May 2021