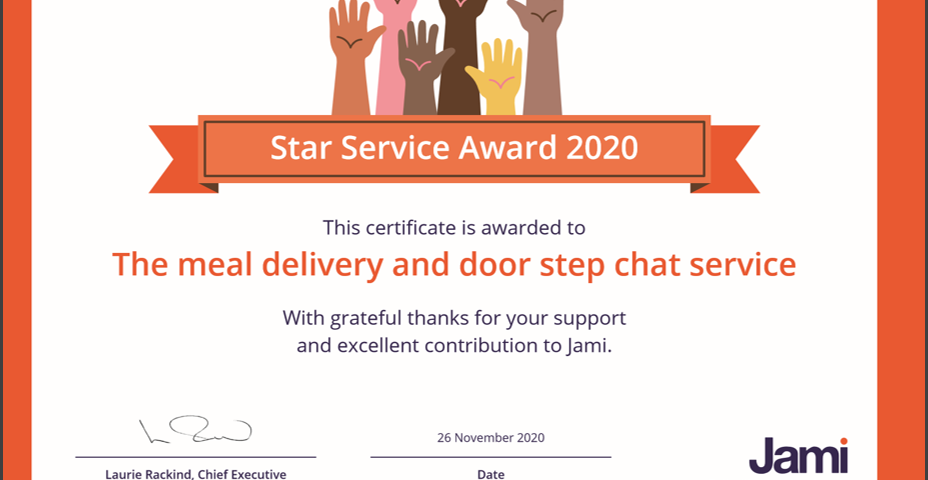 Jami holds its annual volunteers' celebration event online
Tonight Jami, the mental health service for the Jewish community, held a virtual volunteering event. Hosted by Adam Dawson, Chair of the Board of Trustees and Laurie Rackind, Chief Executive, the event celebrated the incredible contribution by volunteers who generously give their time and support to Jami.
When presenting certificates for special contributions in our Community Hubs, Carer and Family Service and Compeer, Laurie said, "I'm so incredibly proud of our organisation, but more importantly of our volunteers. I congratulate you all for stepping up throughout this pandemic. Thanks to you that sense of connection has not been lost."
This year for the first time, we had a 'star service' award in recognition of the incredible effort and commitment from volunteers who collectively supported Jami in delivering hot meals and door-step chats throughout both lockdown periods. Described as a 'life-line', this initiative ensured not one of our service users was socially isolated or forgotten, and was a vital part of Jami's emergency Covid response.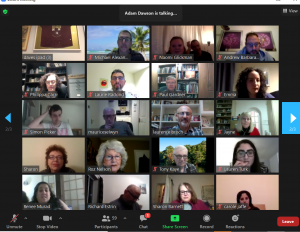 "This pandemic has shown the very best in people. It's been a huge effort for volunteers to help us to be able to provide services to so many people. Jami volunteers are the heroes."  said Adam Dawson, Jami Chair
Laurie and Louise Kermode, Head of Services, answered questions from volunteers and expressed their admiration, gratitude and appreciation to all volunteers at Jami. Louise added, "I'm amazed by all that you have done throughout the pandemic. We're still connecting with people, helping people and supporting people thanks to your hard work."
Jami volunteers are a key part in delivering vital and varied mental health services to our community. From befriending to facilitating virtual groups, our volunteers are at the heart of everything we do.
To find out more about volunteering at Jami, click here.