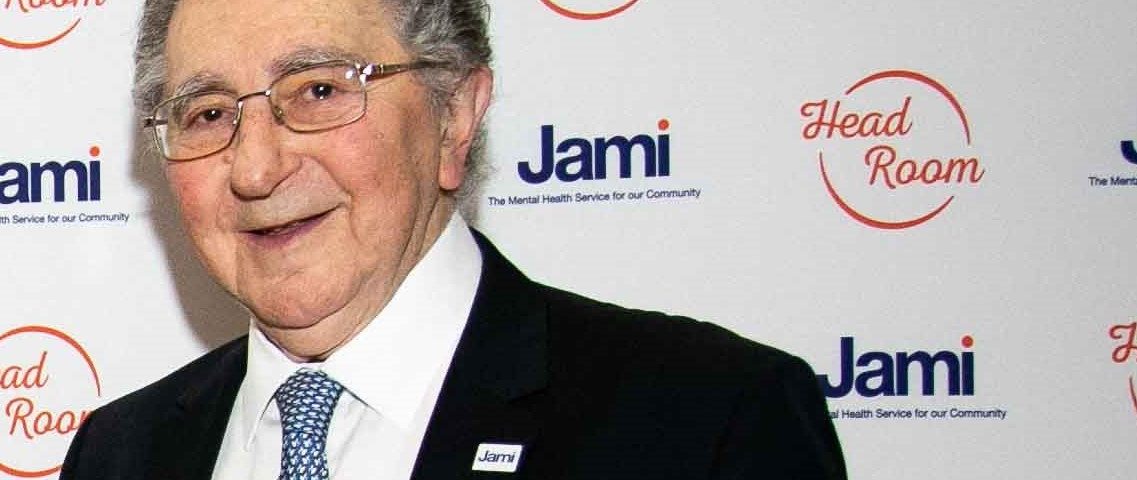 Jami founder awarded MBE in New Year honours
Alan Lazarus, co-founder of Jami, the Jewish Association for Mental Illness, has been awarded an MBE for services to mental health in the Jewish Community in the New Year Honours list. Alan is honoured among an incredible list of people, many for outstanding work in their community.
The recognition comes after many years advocating for mental health services. While practicing as a solicitor and having been a founder member of SANE, Alan recognised the gap in communal mental health service provision and social care. In 1989 alongside his wife Marilyn and Dr Martin and Jean Aaron, Alan established the charity Jami. He did this in the face of significant stigma and discrimination, at a time when fundraising for mental health was particularly challenging.
Laurie Rackind, Jami Chief Executive, said, "Alan had the foresight and courage to speak out about mental health at a time when there was a great deal of ignorance. He has been an inspirational driving force behind Jami, developing it into the nationally recognised mental health service it is today."
Alan has been involved in all aspects of Jami's work both as a trustee and now as Life President.