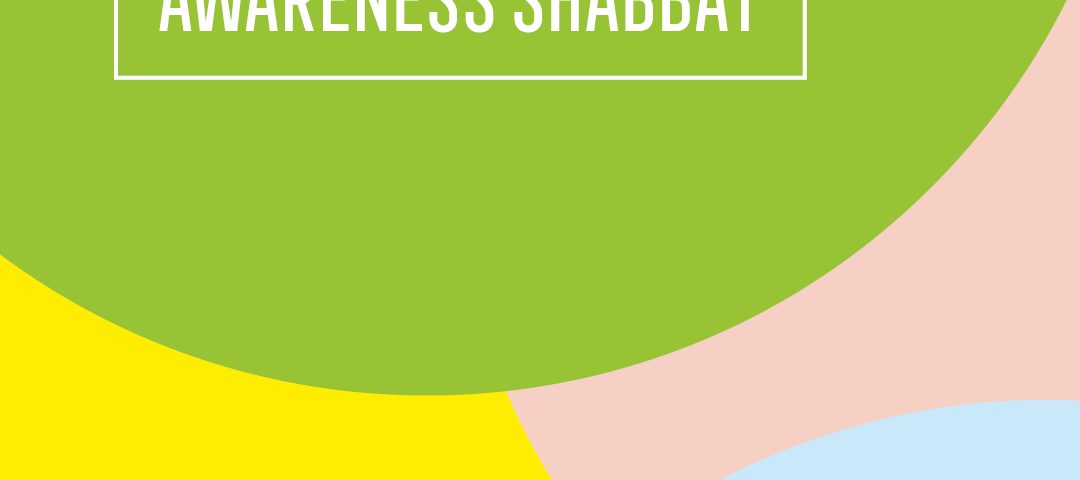 by Rebbetzin Talya Rose, Mill Hill United Synagogue
This year has been a challenging one, both individually and communally; we've experienced a global pandemic and faced the upheaval of everyday life. Political and social turmoil have overtaken our lives. As the weeks and months go by, stress and tension weigh heavy, and so too the question:
How can we hope to create a balanced Mind, Body and Soul?
The human being is a miraculous creation: A fusion of body and soul, an intersection between heaven and earth. However, living such a life is often a challenge for the modern Jew. We frequently find ourselves either obsessing over the physical or negating it entirely. We also tend to lack spirituality and may live with emptiness. The Torah is our divine blueprint, a gift which infuses our lives with purpose, assisting us in connecting with G-d and with ourselves, through our emotions, bodies and intellect.
When looking at the creation narrative, we can uncover some profound life lessons. "And G-d formed man from the dust of the earth and breathed into [him] the breath of life, and man became a living soul". Through the breath, the soul enters at birth and leaves at death.  The breath is life, and a direct connection with our creator. It is G-d Himself who is constantly breathing a spark of Himself into us and keeping us alive.
Here are some tips that will invite more connection to your soul, mind and body and create a self-care toolbox with which to cultivate a daily ritual.
SOUL
Breath
Our mental and emotional states are reflected in the way we breathe. Fear, excitement, anger and stress all affect the natural rhythm of breath. The breath is a powerful tool for staying present in the moment, releasing tension and stimulating endorphins. Devoting a few minutes a day to focused breathing can greatly improve your day.
Exercise:  Lie down or sit comfortably. Bring your awareness to the natural rhythm of your breath. Take time to journey inward, allow the mental chatter to diminish as you regulate your breath.
Place your hands on your abdominal area.
Inhale through your nose for a count of 4
Hold for 4
Exhale for 4
Hold at the end of the exhale for 4
Repeat 4 times.
Prayer
Prayer is our conversation with G-d and anchors us in the knowledge that we have an address for our innermost needs. The Modeh Ani prayer said upon awakening in the morning begins with thanking G-d for the gift of a new day. These simple yet powerful words encourage us to cultivate an attitude of gratitude by focusing not on feeling good but seeing good. When you can focus on seeing good, you feel good. Starting and ending our day with a personal prayer cultivates calm and trust and reminds us of our ability to do the best we can with the tools we've been given.
Relationships
Cultivate healthy relationships with friends and family.
Become a Giver
Pray for someone else.
Send out 5 messages of kindness.
Call someone living alone.
MIND + EMOTIONS
Thoughts affect our feelings, so challenge negative thoughts patterns with positive affirming thoughts.
List 10 positive affirmations to boost your confidence. eg "I will not worry about things I cannot change", "Every part of me is beautiful"
Post them around your home as a reminder.
Process difficult emotions and feelings. Find a friend, mentor, spouse, therapist, or perhaps keep a journal.
Empowerment – Listing your strengths will naturally boost your spirit, practice self-control, learn something
Smile – This elevates your mood, relieves stress, and reminds you of the person you want to be.
Manage your use of technology – Turn off your phone at certain times of the day and limit social media intake.
BODY
Exercise
Try Yoga. It helps build strength and stamina, releases tension, and increases flexibility.
From powerful yoga poses to gentle stretching there's a yoga style for every mood.
Try exercising outdoors (walking, running, dancing, exploring).
Food and Drink
Being properly nourished and hydrated is essential to help us manage emotional health. Cut out junk food.
Comfort
Never underestimate the power of a hot shower or bubble bath.
Sleep
Sleeping gives us time to re-energise our bodies and minds and is an important part of our self-care plan.
Self-Expression
Express Yourself with writing poetry, singing, art or being creative.
The journey to self – discovery begins with a single step, don't be afraid to take it.
Redwood Trees are renowned for being the tallest trees in the world, almost reaching a staggering 400 feet. We as a community can learn from these towering giants. What keeps them standing through the wildest of storms is their surprisingly shallow roots that instinctively spread out wide and intertwine with each other, as if holding hands underground.  As individuals it's hard to go through challenges alone, but as a community we are stronger together. Just like the redwoods that are interconnected, when we support each other we can stand tall together.